SMM services are a reliable and cost-effective way to generate web traffic and sales revenue.
In a world where consumers spend ever-increasing amounts of time connected in real-time across a variety of platforms, a smart, focused social media strategy has become an essential element of any business that plans to move forward in the digital age.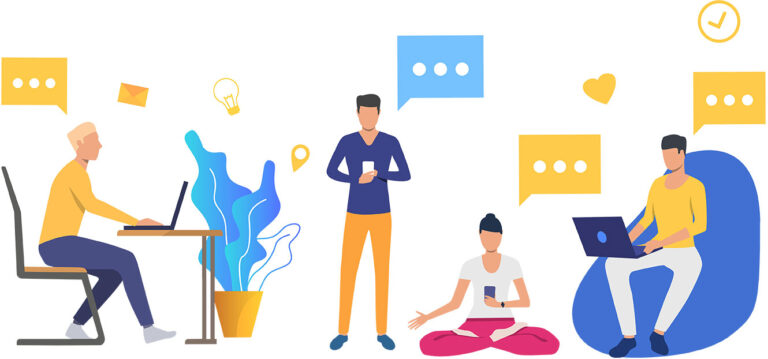 We will work with you every step of the way to ensure that your social media presence is effective, engaging, and aligned with your overall marketing goals.


Our social media marketing services offer a comprehensive approach to building and promoting your brand online. Our team of experts will work with you to develop a strategy that aligns with your business goals and targets your desired audience. We will handle the creation and management of all your social media accounts, including Facebook, Instagram, Twitter, and LinkedIn. We will also develop engaging content that resonates with your audience, including text, images, and videos.
Our services also include the implementation of paid social media campaigns to reach even more potential customers. We will target specific demographics and interests to ensure that your message reaches the right people. We will also monitor and analyze the performance of your campaigns, making adjustments as needed to optimize results.
In addition to these core services, we also offer social media listening and reputation management. We will keep an eye on what people are saying about your brand online and respond to any negative comments or reviews in a timely and professional manner. Our goal is to help you connect with your audience, increase brand awareness, and drive sales through social media.


Google My Business SEO refers to the optimization techniques used to improve the visibility and ranking of a business's listing on Google My Business (GMB), a free tool provided by Google that allows businesses to manage their online presence across Google, including search and maps. By optimizing a business's GMB listing, it can increase its visibility on local search results, making it more likely for potential customers to find and visit the business.
This can include optimizing the business's name, address, phone number, website, photos, reviews, and other information to make sure it is accurate and relevant to the business's services and target audience. Additionally, businesses can also use GMB to post updates and offers, which can help keep their listing active and relevant to users. Overall, Google My Business SEO is a way to improve a business's online presence and reach more potential customers through Google's local search results.


Yugam's digital marketing wing specializes in helping businesses increase their online presence and reach their target audience through a variety of digital channels. From website design and development to search engine optimization, social media management, and email marketing, we offer a comprehensive suite of services to help businesses of all sizes achieve their marketing goals.
We understand that every business is unique and that's why we take the time to understand your business goals, target audience, and competition. From there, we will create a custom digital marketing strategy that is tailored to your specific needs.
Our team of experts has years of experience in the digital marketing industry, and we are constantly staying up-to-date on the latest trends and techniques. We will work with you to create engaging and effective content that will help you stand out in a crowded online landscape.
Our services include: • Website Design and Development: We will create a beautiful, responsive website that is optimized for search engines and easy to navigate. • Search Engine Optimization (SEO): We will optimize your website for search engines to help you achieve higher rankings and more visibility. • Social Media Management: We will manage your social media accounts and create engaging content that will help you connect with your audience. • Email Marketing: We will create effective email campaigns that will help you stay in touch with your customers and build relationships. • Analytics and Reporting: We will track your progress and provide you with detailed reports that will help you understand the impact of your digital marketing efforts.
With our digital marketing services, you can be sure that your business will be reaching its target audience and driving conversions. Contact us today to get started!


We offer a wide range of services, including: Non-Linear Editing: A type of editing that allows the user to access and manipulate any part of the video at any time. Linear Editing: A type of editing that requires the user to edit the video in a linear, chronological order. Motion Graphics Editing: A type of editing that involves the use of visual effects and animation to enhance the overall visual appeal of the video. Color Correction: A type of editing that involves adjusting the color balance, saturation, and contrast of the video to achieve a desired look. Sound design: We can add sound effects and music to your videos to make them more engaging and immersive. Audio Editing: A type of editing that involves adjusting the audio levels, adding sound effects, and synchronizing audio with the video. Montage Editing: A type of editing that involves combining multiple video clips into a single, cohesive video. Time-lapse Editing: A type of editing that involves creating a time-lapse video by combining multiple still images or video clips taken at different intervals. Virtual Reality Editing: A type of editing that involves creating and editing virtual reality content for use in VR headsets or other immersive media. Voice-over recording: We can record and edit voice-overs to add narration to your videos Video Compression: A type of editing that involves reducing the file size of a video to make it more manageable for distribution and streaming. 3D Editing: A type of editing that involves creating and manipulating 3D elements within a video.
At Yugam, We understand that every client is unique, and we work closely with you to understand your needs and goals. We are committed to delivering high-quality video editing services that exceed your expectations. Contact us today to discuss your next video project.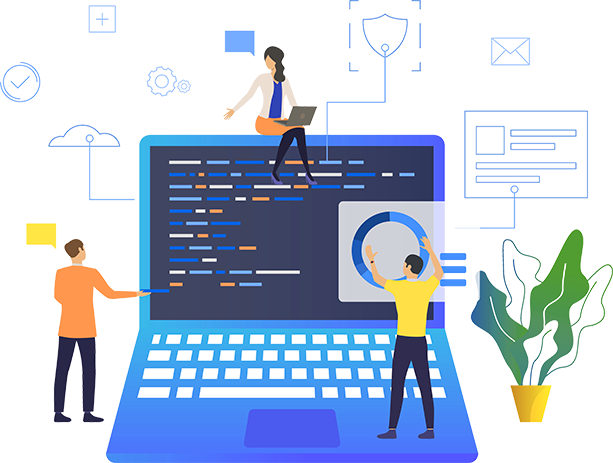 Social media marketing is a form of digital marketing that leverages the power of popular social media networks to achieve your marketing and branding goals.
Reach to us for social media marketing services offer